Introducing
the most flexible structured data plugin for WordPress.

Get better search engine visibility.
Enhance your technical SEO.
Future-proof your site.
Ready to take first place?
With SNIP, a powerful rich snippets plugin for WordPress, the top results on search engines like Google could be yours. Answer some quick questions to find out how SNIP can help you.
New to Structured Data?
If you're new to structured data, it might seem like a foreign language. But structured data plays a vital role when it comes to search engine visibility and SEO. How exactly? For starters, structured data is what makes search results look better (example below). You know when you Google something and some of the results look neat and tidy, have helpful descriptions and sometimes even pretty pictures, while others are, well, a mess? That's the difference between sites with structured data and those without. Now tell me: how do you want your search results to look? That's what I thought. Let SNIP turn your site around and make sure you're kicking all your goals.
Not sure where to start? My online course is perfect for beginners and the good news is, it's completely free.
Increase your click-throughs and conversions with better looking search results
A rich snippet is the ideal way to enhance your visibility online. Make sure your site stands out from the crowd with stunning search results. A rich snippet means you can display eye-catching data such as images and star ratings in search engine results. Think that sounds too complicated for you? Think again. Adding structured data to your website is a piece of cake with SNIP, my structured data plugin for WordPress.
New and improved, SNIP 2.0 is easier and faster than ever. You won't need to do a single line of programming. None, nada, zilch. All you'll need is some basic understanding of schema syntax, which comes from schema.org. Don't have that? Good news for you – I've covered this in my free course. You'll be an expert in no time.
Perfect for a range of websites including product, event and job sites, SNIP means your search engine results will look and function better than ever. Take a look at the difference it makes for this recipe site for example:

Improve your ranking instantly
Structured data is more than just good looks. It doesn't just make your results look nicer in search engines – it's now a major factor when it comes to ranking.
How exactly? There are two key things a search engine will do with your structured data:
Use the rich snippets to give the end user more information such as images and ratings, and
Use the data to get a better understanding of what's on your site. This is essential for determining relevance – and therefore ranking – in search results.
Without structured data, your site won't rank. It's the single most important thing you can do to help prospects find you online. Luckily, SNIP makes it easy.

Create schemas and rich snippets in a matter of clicks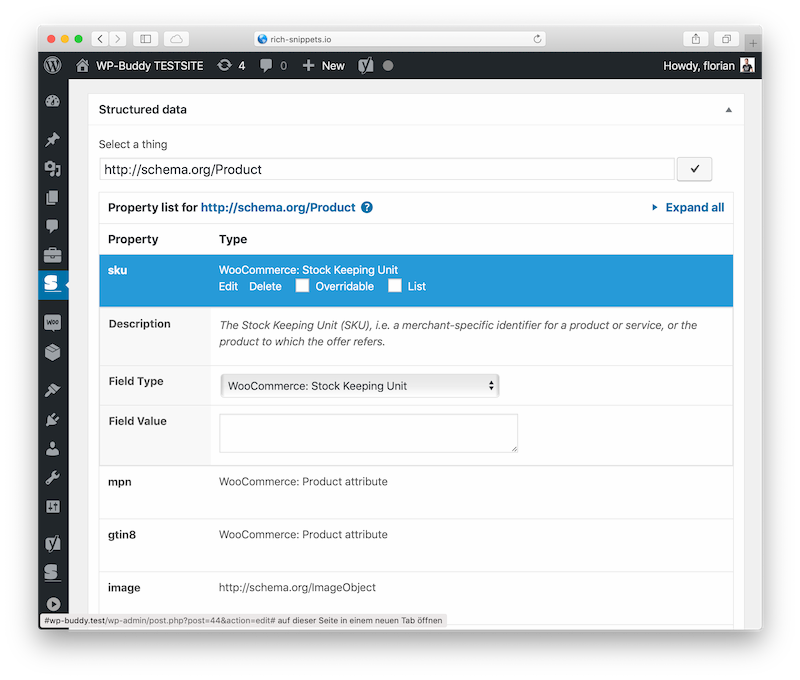 With SNIP, your user-friendly, revolutionary and intuitive built-in structured data generator, anyone can create schemas and rich snippets. Even if you have no experience whatsoever, you'll find using SNIP a walk in the park.
Just how easy is SNIP? We're talking:
No coding necessary. None whatsoever. Simply "point and click".
Handy custom field support with a map of required fields with existing values to guide you.
Simple to extend. Use hooks to extend SNIP and get even more out of it.
Add support for all schemas to your site
SNIP is a powerful and innovative structured data plugin for WordPress that supports all schemas found on schema.org for the best possible search engine results.

Enhance every post and page on your site at once
With an innovative feature called "Global Snippets", SNIP allows you to create just one schema and will then automatically place it on every single page, post or custom post type for you.
But don't despair – you'll stay in full control. You choose where your mark-ups appear and create the rules yourself. This means you can also work with placeholders. So, for example, if you want to create a Global Snippet for a product and want the post name to be the same as that product, SNIP can fetch that data and automatically replace it for you. Too easy.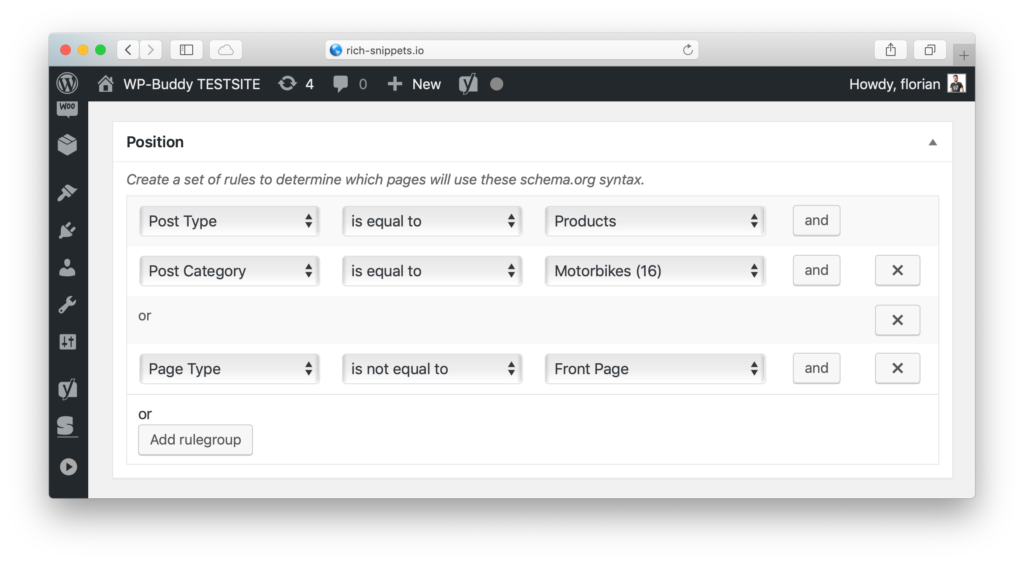 What do I need to get Get started in a few easy steps
Setting up SNIP is super easy and super quick. All you need to do is:
Install the plugin,
Head to the global snippets section, and
Activate the predefined snippets.
That's it!
If you want to get even more out of SNIP, take my free structured data course. From here, you'll be equipped with the knowledge and tools to build your own snippets exactly as you like.
Even more reasons to love SNIP
The #1 structured data plugin for WordPress, SNIP has been designed to do everything you need it to and more. Some of invaluable SNIP's features include:
Free Training
Extensive documentation to help you get the most of out the plugin (more than 70 articles and counting)
JSON-LD format
Fast one-on-one support
AMP compatible
More than 800 schema types
Unlimited post types
Incredibly user-friendly and easy to use – even with no experience
Built-in structured data generator
Active and ongoing development
Major feature updates
Compatible with all themes
Compatible with all page builders
Looking for something else? Add a feature request directly in the plugin!
Don't just take my word for it.
Check out my five-star reviews here, or take a look at what my happy customers are saying…
Dude seriously this plugin is worth three times what I paid for it. I tried two other plugins before this and looked over several others. Your plugin does EVERY THING all the other ones do all in one plugin. And slick too. I love how I can use WooCommerce product attributes for my schema!! Also the WooCommerce override works perfectly. THANK YOU!

vacuumsrus via CodeCanyon

This is the first schema plugin that allows absolute control on a post-by-post basis. Support is excellent, and Florian is always open to new ideas to implement to make the plugin even better. Definitely worth every penny and then some.

MChav06 via CodeCanyon

Flo is just plain out awesome 🙂 Even when bouncing ideas around with him you can see that he never loses focus.

Patrick_D via CodeCanyon

Fantastic support from Florian. Asked a question on a Saturday and got a reply (and a link to the fix) almost immediately.

rodders39 via CodeCanyon

Hands down the best plugin to add structured data to any WordPress site.

igspromo via CodeCanyon

Very easy to use! Up and running in less than 15 minutes! 🙂

CThomas500 via CodeCanyon

I've tried no end of schema plugins and they are all problematic one way or another. But this one is perfect. It's easy to setup and use and has incredible flexibility allowing for perfect schema markup on an individual page/post/product basis. Love it!

rodders39 via CodeCanyon

The best rich snippet plugin I've found so far. Once set up, it saves tons of work through Yoast SEO support.

Bestofcologne via CodeCanyon

Awesome plugin – does exactly what it says and sets up great Schema code. (…) Also major kudos to the developer! I found a small bug and not only was he incredibly responsive, but he fixed it and pushed a new version in a matter of days!
HIGHLY RECOMMENDED!


anysen via CodeCanyon

Lightning fast support, as flexible as writing the ld+json manually, easy to use, and great options to automatically output the ld+json.

webheadcoder via CodeCanyon

Probably the best structured data plugin for WordPress. None can be configured so quickly and easily. Global snippets simply ingenious. The assignment of data is also child's play. In addition, very good support and best tutorials. Thank you.

jenschekind via CodeCanyon

This plugin is indispensable. Schema is so fully featured, and coding so vast that it is overwhelming to the average user.
The tutorial videos are helpful and thorough.
You don't need to be code-savvy to make this work for you!

barnabyk via CodeCanyon

Comparable to the Schema Pro. I use it in conjunction with Elementor and ACF, and I love it!

superfoodie via CodeCanyon

Still scared of structured data?
Don't be! It's super easy to add structured data to your website with SNIP's built-in Structured Data Generator. The plugin comes with predefined schemas that you can use straight out of the box for products, carousels, articles, breadcrumbs and more. Simply tweak to suit your needs and away you go.
And if you're still unsure, I'm here to help.
Meet the guy behind SNIP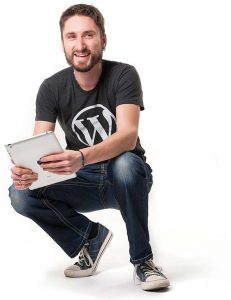 Oh hey, I'm Florian. But you can call me Flo.
I'm the developer of SNIP and I've been maintaining and enhancing this structured data plugin since 2011. Back when I began, structured data wasn't a well-known thing but something told me that it was going to take a bigger role in the future. It turns out I was right.
Now, with years of experience working with structured data and rich snippets to develop and improve my structured data plugin, you could say I know pretty much everything there is to know. So, if you've been looking for someone who has you covered for all things structured data, good news – you've found him! I'm more than happy to answer any questions you have or give you a hand with your structured data integration in WordPress.
I hope you'll feel my passion for structured data in the all-new SNIP rich snippets plugin, which has had a complete makeover to ensure it's better and more powerful than ever before. And, because I'm a perfectionist whose work is never done, I'm continually looking for ways to enhance and improve SNIP even further. Got some feedback for me? I'd love to hear it.
In the meantime, good luck with your structured data and if you're going to take the leap and add SNIP to your WordPress site, get ready to watch your website soar!
Got questions?
If you have any questions about SNIP, check out the huge presales question section in my documentation. You can read this before you buy, or try asking my little friend, the WP-Buddy-Bot. Otherwise, feel free to contact me at any time. I'm always happy to help!
Hey there 👋. How is it going? You can use me, the WP-Buddy Bot, to answer your pre-sales questions. Want to start?
Before we start I have to inform you (by law) that the collected data here is only used to answer your questions. The question that you ask will be stored anonymously to make me better. You can read more about this on the privacy policy page.
Restart | If you can't find what you were looking for, get in touch via E-Mail. Do not forget to send your purchase code, if possible.