Yoast SEO has started to integrate Structured Data in version 11.0. However it's still not possible to create your own schemas without the knowledge of the programming language PHP. If you want to totally remove Structured Data generated by the plugin, follow this instructions:
Option 1: Use SNIP settings
SNIP, my Structured Data Plugin for WordPress, already has a settings option that alows you to remove the schemas generated by Yoast.
All you have to do is to go to snip -> Settings and check the option "Remove Yoast schema".
That's it! 😉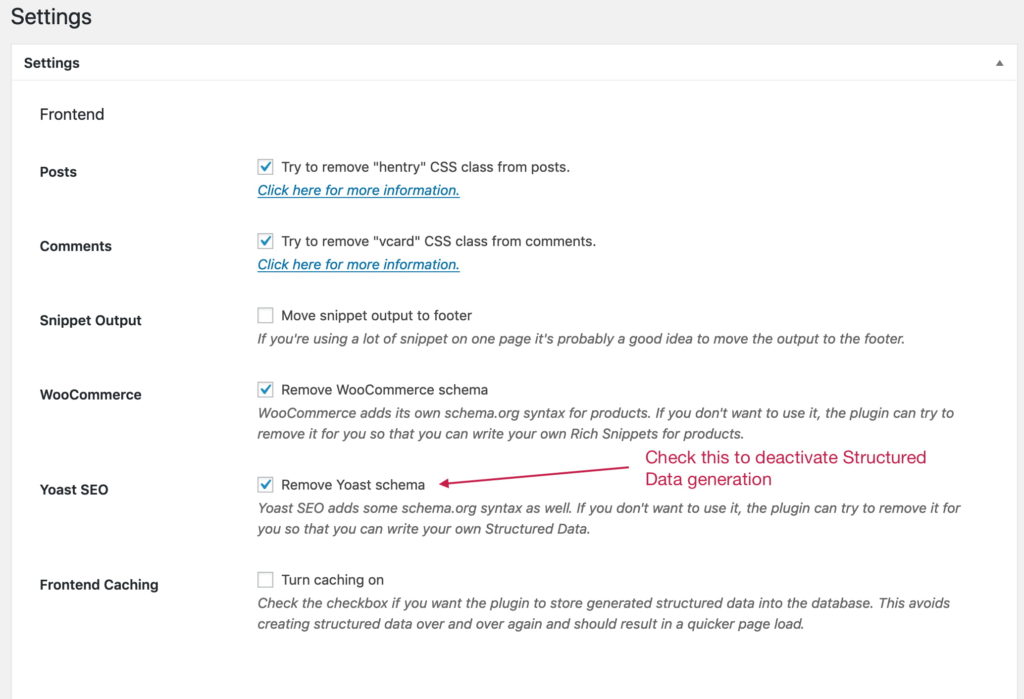 Option 2:
If in any case, you do not use SNIP, you can use this filter in any of your custom plugins and/or your themes functions.php to remove Structured Data generated by Yoast SEO:
add_filter( 'wpseo_json_ld_output', '__return_false' );